Office armchairs
Office armchair WALTER KNOLL FK
$385 — $418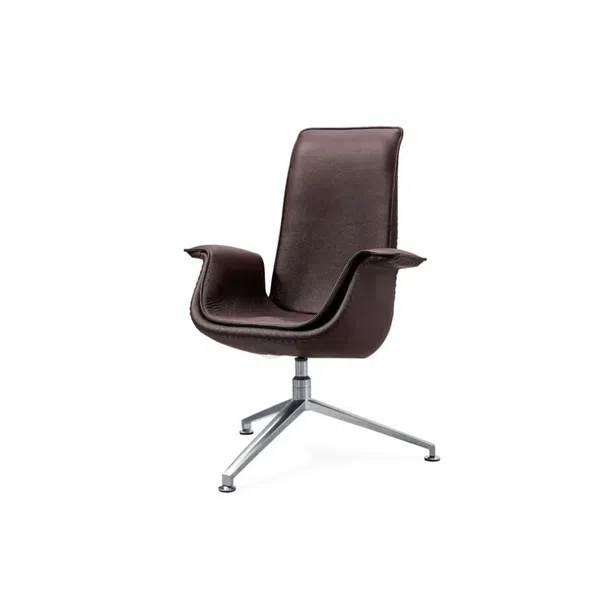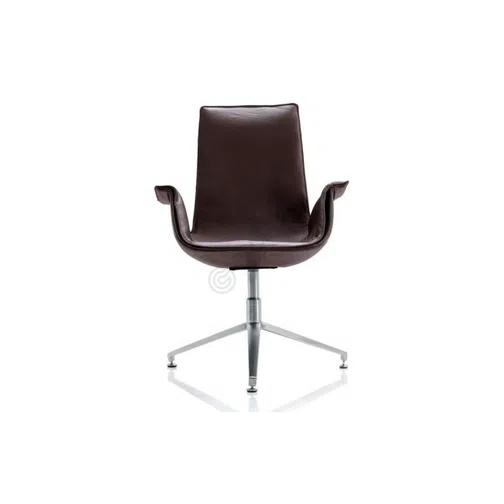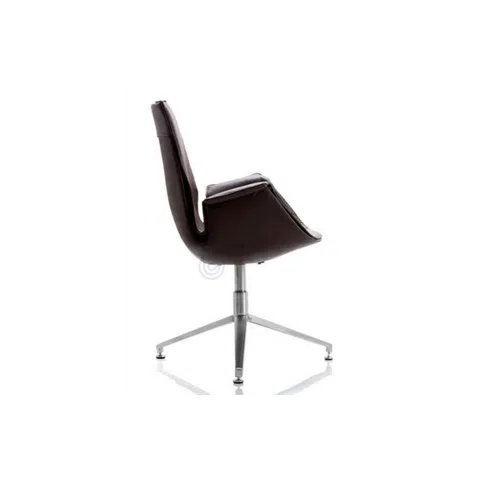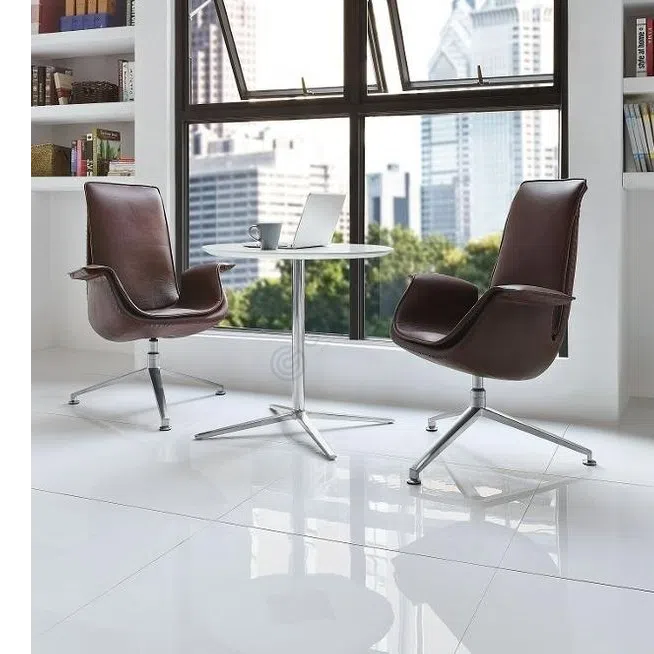 Office armchair WALTER KNOLL FK
$385 — $418
Order a free materials sample
The price of the product does not include customs and shipping,

more
Delivery time depends on the goods destination.
Categories
Business furniture
/
Business armchairs
/
Office armchairs
Materials
aluminum, steel, microfiber leather
Introducing the stunning WALTER KNOLL FK Office Armchair, a true epitome of modern elegance. Crafted with utmost precision, this high-quality replica embodies timeless sophistication, perfectly suited for your home office. Immerse yourself in comfort as the sleek aluminum frame seamlessly merges with the supple microfiber leather upholstery, creating a harmonious blend of style and durability. The sturdy steel base ensures unparalleled stability, allowing you to work or relax with ease. In rich brown hues, this WALTER KNOLL FK armchair effortlessly complements any decor, exuding a refined aura that adds warmth and character to your workspace. Indulge in the luxurious aura of this meticulously crafted office armchair, bringing a touch of artistic brilliance to your home office. Discover the perfect synergy between contemporary design and impeccable functionality with the WALTER KNOLL FK armchair.
;
The Globus Team Promise
Expertly vetted suppliers
100% liability
Exceptional support
Best prices on the market
Confidence at product quality
Trusted global delivery