Outdoor bar tables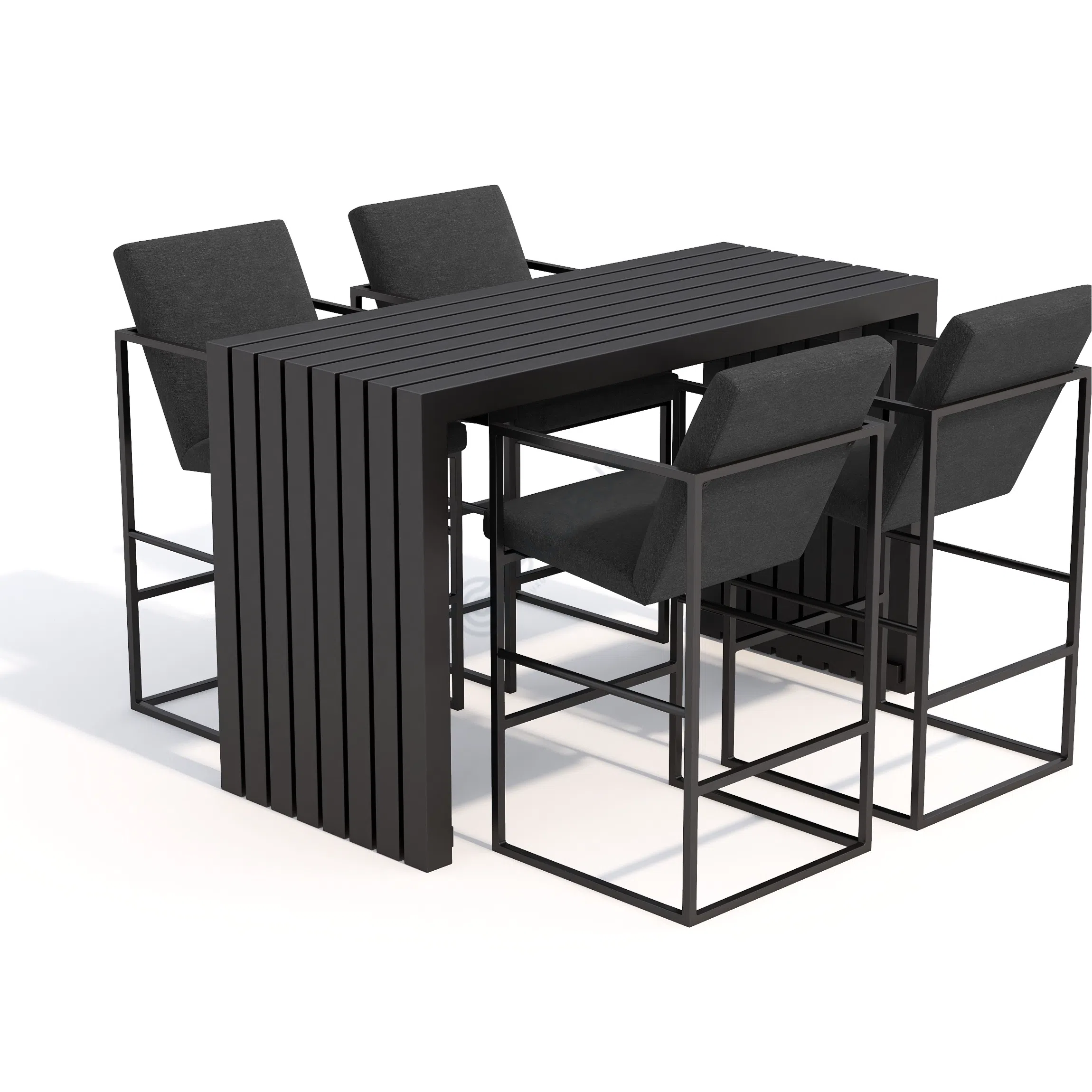 Order a free materials sample
The price of the product does not include customs and shipping,

more
Please specify all your wishes in the comment.
Delivery time depends on the goods destination.
Categories
Outdoor
/
Outdoor tables
/
Outdoor bar tables
Room type
Garden, Terrace, Swimming pool
Introducing our exquisite outdoor bar table, designed to elevate your outdoor spaces with a touch of modern sophistication. Crafted with lightweight and durable aluminum materials, this stunning piece seamlessly blends style and durability for your utmost satisfaction. The sleek and contemporary design of this bar table complements any outdoor setting, be it your charming garden, cozy terrace, or refreshing swimming pool area. The black hue adds a timeless elegance, effortlessly harmonizing with your existing decor. Efficiently designed with a singular focus on enhancing your outdoor experience, this bar table invites you to unwind and create memorable moments with your loved ones. Its sturdy construction ensures stability and longevity, allowing you to enjoy countless gatherings and memorable conversations under the open sky.
The Globus Team Promise
Expertly vetted suppliers
100% liability
Exceptional support
Best prices on the market
Confidence at product quality
Trusted global delivery