Outdoor coffee tables
Outdoor coffee table Tristirius
$148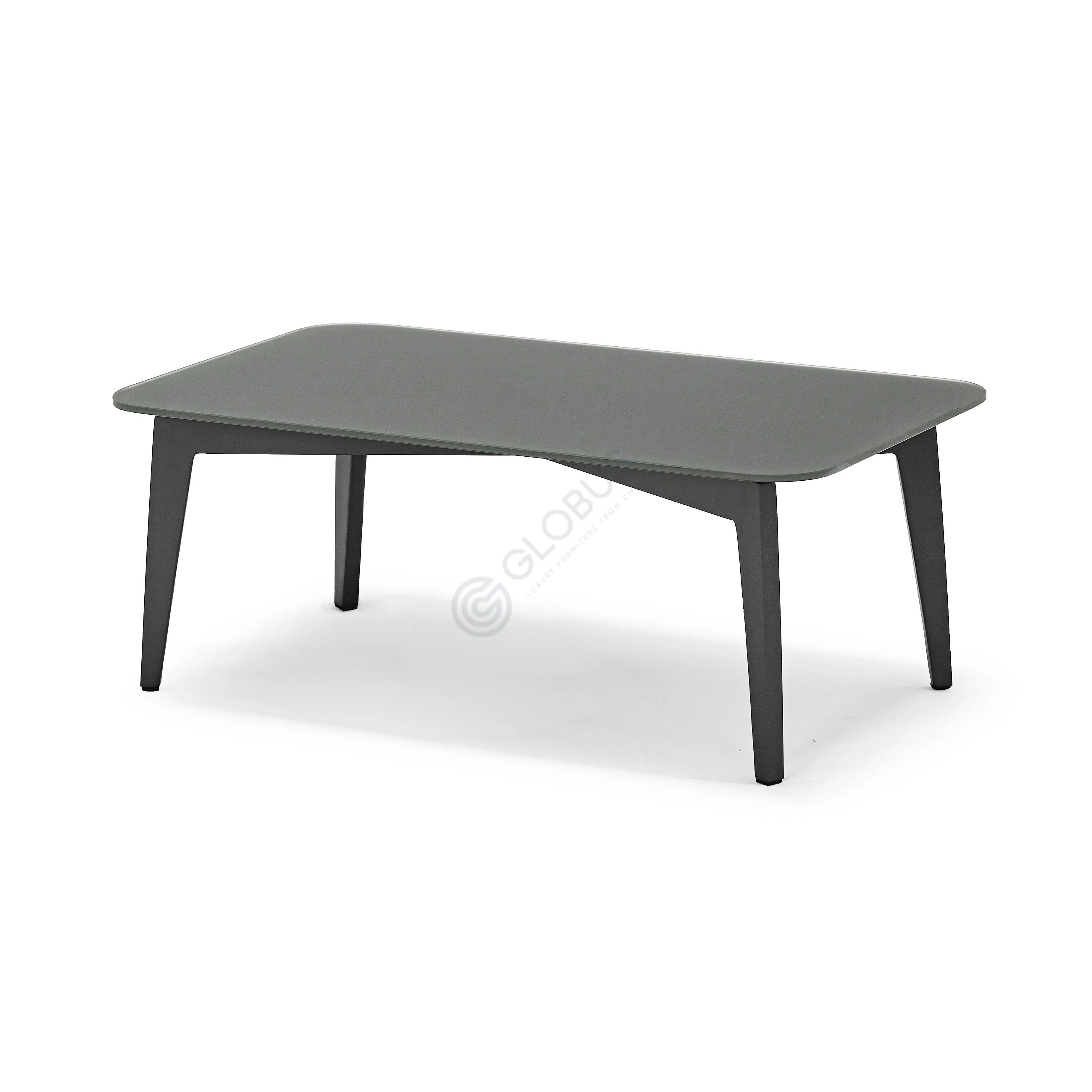 Outdoor coffee table Tristirius
$148
Order a free materials sample
The price of the product does not include customs and shipping,

more
Delivery time depends on the goods destination.
Categories
Outdoor
/
Outdoor tables
/
Outdoor coffee tables
Room type
Garden, Terrace, Swimming pool
Materials
aluminum, lacquer paint, porcelain glass
Introducing our elegant outdoor coffee table, crafted to effortlessly enhance the modern ambiance of any outdoor space. Made from lightweight yet durable aluminum, this exquisite piece showcases a sophisticated design that will seamlessly blend into your garden, terrace, or by the poolside. Its sleek gray color exudes tranquility and complements the surrounding environment harmoniously. The meticulous construction, combined with the pristine porcelain glass tabletop, not only adds a touch of refinement but also ensures the durability and longevity of this remarkable coffee table. With its modern allure, it serves as a focal point of relaxation, an ideal spot to enjoy your morning coffee, unwind in the soothing breeze, or entertain friends and family. Embrace the timeless aesthetics of our outdoor coffee table, designed to elevate your outdoor oasis with a contemporary flair. Its versatile style effortlessly blends with various outdoor settings, beckoning a tranquil ambiance that invites you to unwind and create cherished moments with loved ones. Experience the perfect balance of style and functionality with this exquisite addition to your outdoor space.
;
The Globus Team Promise
Expertly vetted suppliers
100% liability
Exceptional support
Best prices on the market
Confidence at product quality
Trusted global delivery