Outdoor corner sofas
Outdoor sofa B&B ITALIA Ray
$3,638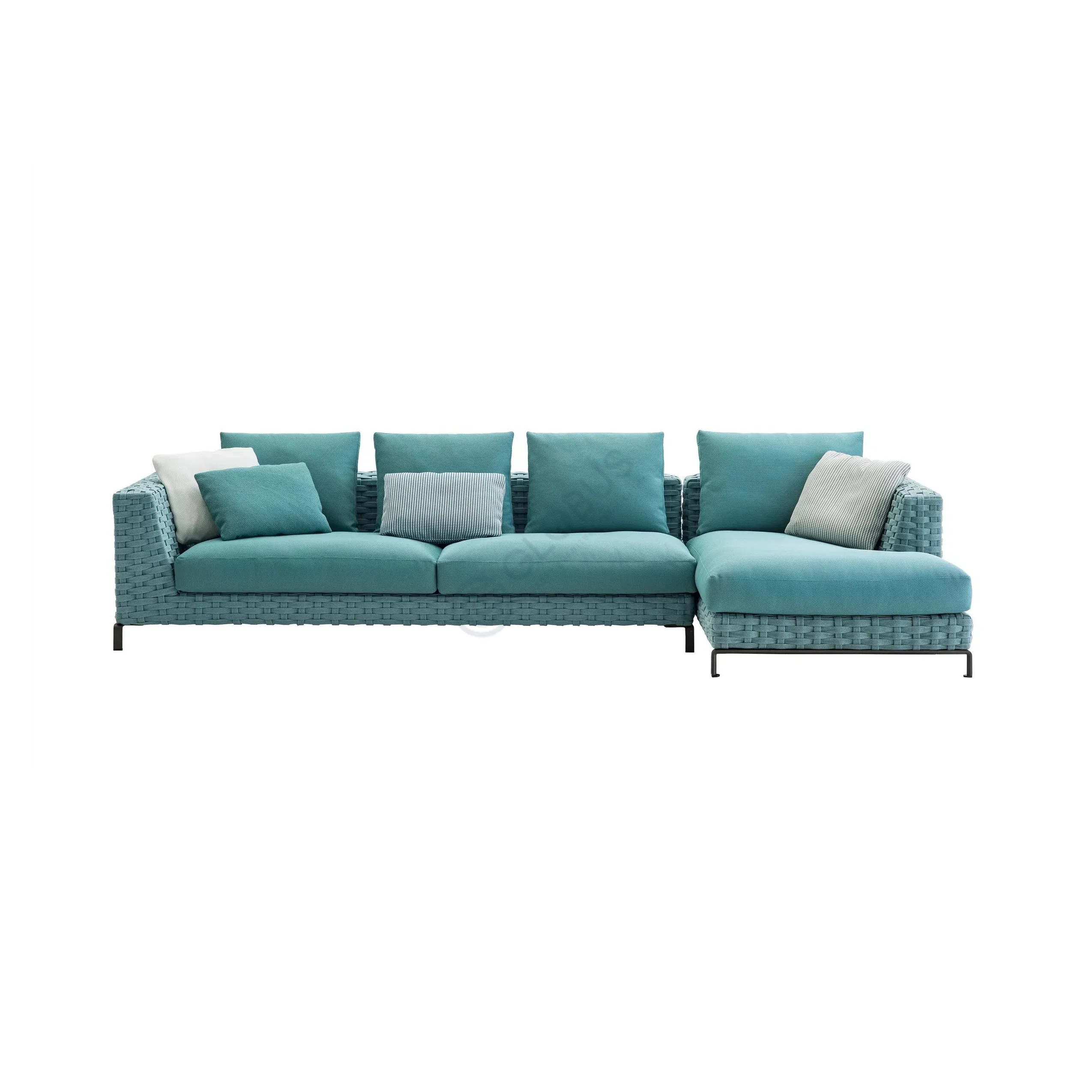 Outdoor sofa B&B ITALIA Ray
$3,638
Order a free materials sample
The price of the product does not include customs and shipping,

more
Please specify all your wishes in the comment.
Delivery time depends on the goods destination.
Categories
Outdoor
/
Outdoor sofas
/
Outdoor corner sofas
Room type
Garden, Terrace, Swimming pool
Materials
aluminum, rope, textile, foam
Introducing the B&B ITALIA Ray outdoor corner sofa, a modern masterpiece that redefines outdoor living. Designed with skillful craftsmanship, this exceptional piece highlights an exquisite blend of premium materials including lightweight aluminum, durable rope, and soft-textured textiles. The minimalist yet chic design exudes an aura of sophistication and elegance, making it an ideal addition to any outdoor space be it your garden, terrace or swimming pool. With a serene light blue hue, it creates a tranquil environment, perfect for relaxation and entertainment. Boasting of exceptional quality as a high-quality replica, the B&B ITALIA Ray is a timeless investment piece that adds effortless style to your outdoor sanctuary.
;
The Globus Team Promise
Expertly vetted suppliers
100% liability
Exceptional support
Best prices on the market
Confidence at product quality
Trusted global delivery